2023's Best Ceiling Fans with Bright Lights | by Kcohome
Apr 12,2023 | KCO HOME
Are you looking for a stylish and functional way to illuminate your living space in 2023? Look no further than Kcohome's selection of the best fan chandelier with bright lights.
Ceiling light fan have come a long way from their humble beginnings as simple cooling devices. Modern ceiling mount fan lighting are versatile and can serve multiple purposes. They are perfect for creating a cool breeze in the summer and keeping your home warm during the winter months. They also add a stylish touch to your décor and provide ample lighting for your space.
Kcohome has carefully curated a selection of the best ceiling fans with bright lights for 2023. Our products are designed to enhance the beauty and functionality of your home. Here are some of our top picks:
#1 Modern Minimalist Ceiling Fan with Light: This fan features a contemporary design witha 3 imitation wood grain design. With a silent copper core motor that produces less than 28dB of noise, this ceiling fan lamp is perfect for any space. Its reversible design makes it ideal for use in all seasons, while the sleek white body adds a touch of sophistication to your décor.The fan also includes a handheld remote control for easy operation.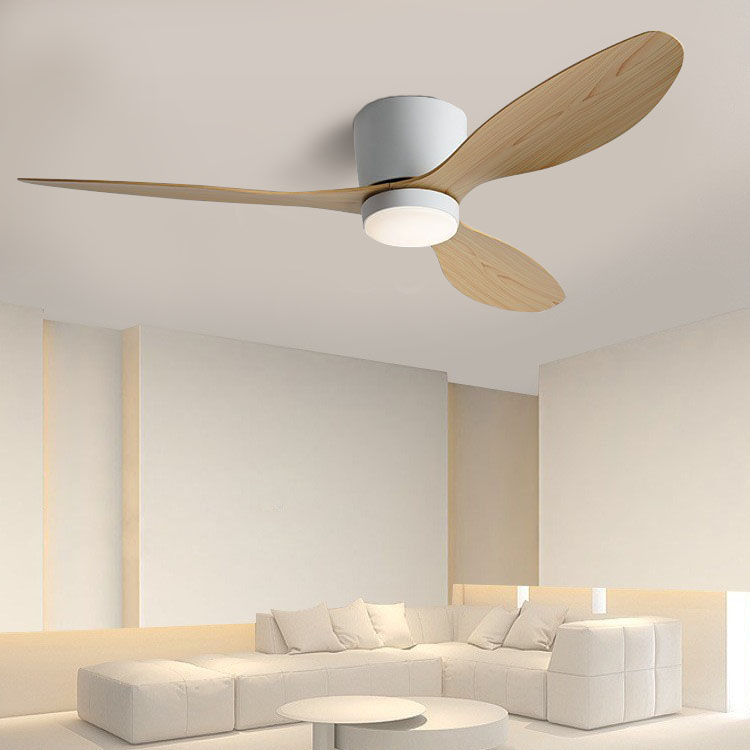 #2 Vintage Ceiling Fan Light with 3 Blades: Add a touch of vintage charm to your space with this fan chandelier. It features three-speed wind settings (high/medium/low) and is crafted with custom-made ABS engineering plastic blades that resemble the beauty of Bali palm leaves. Whether it's for your coffee shop, living room, bedroom, dining room, or hotel, this fan chandelier is perfect for creating a comfortable and stylish atmosphere.
#3 Retro Fan Chandelier with 5 Blades: Enhance your room's decor with this exquisite vintage fan chandelier. The fan and light kit are both eye-catching and functional, boasting 5 wooden blades and a sleek black mesh metal shade. Two E26 bulbs provide a warm and welcoming ambiance in your dining room, living room, or bedroom. Also, this fan offers three speed modes to ensure efficient and effective air circulation, making it perfect for keeping your space comfortable during any season.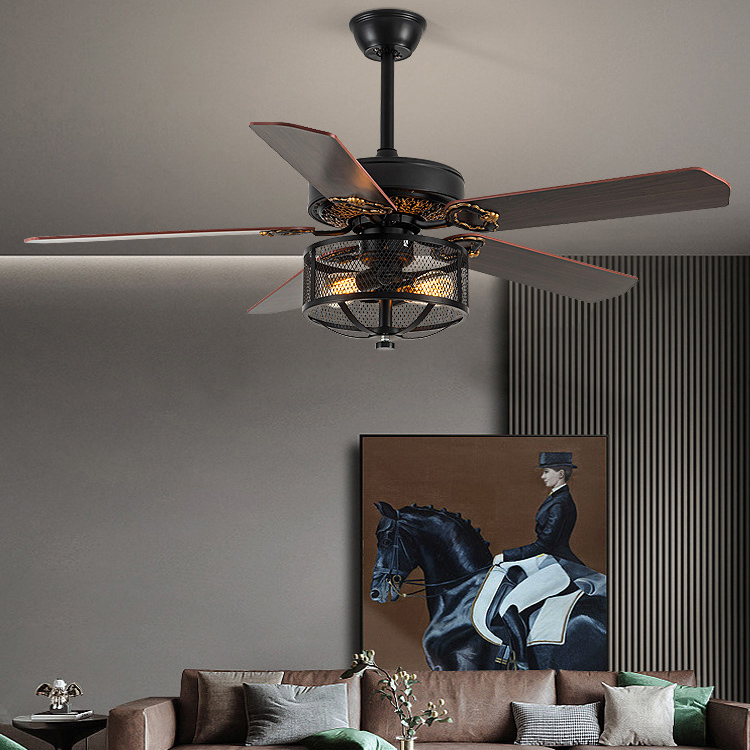 When you comes to choosing the best fan light fixtures with bright lights, it's important to consider both design and functionality. You want a fan that not only looks great but also provides ample illumination for your space.
At Kcohome, we understand the importance of finding the perfect fan lighting. That's why we've handpicked a selection of fans that not only look great but also provide exceptional performance.
Our fans are designed to enhance the overall look and feel of your space. Whether you prefer a modern or traditional style, we have a fan that will match your décor. We offer fans with sleek and contemporary designs, as well as fans with more rustic and industrial designs.
In addition to design, our fans are also functional. They provide bright and energy-efficient lighting, which is perfect for illuminating your living room, bedroom, or any other space in your home. The fans also have multiple speed settings, so you can adjust the airflow to your liking.
There are many benefits to choosing a fan light bedroom with bright lights for your home. One of the main advantages is that it provides both cooling and lighting, which can save you money on your energy bills. Instead of having separate light fixtures and cooling devices, you can have them all in one convenient package.
Indoor fans with bright lights also provide a decorative touch to your space. They come in a variety of designs and styles, which means you can choose a fan that complements your décor. Whether you prefer a modern or traditional style, there is a fan that will match your aesthetic.
Another benefit of ceiling fans with bright lights is that they are easy to install. Many ceiling lights come with easy-to-follow instructions and can be installed in just a few hours. This means you can enjoy your new fan and lighting right away.
Fan light chandelier with bright lights also provide a more comfortable living space. It help circulate air throughout the room, which can create a more comfortable environment. This is especially beneficial during the hot summer months when air conditioning may not be enough to keep your home cool.
When you shop at Kcohome, you can rest assured that you're getting the best value for your money. Our fans come with a low price guarantee, which means you won't find a better deal anywhere else. Plus, we offer free shipping on all of our products, so you can save even more.
Another benefit of choosing Kcohome for your ceiling fan needs is our exceptional customer service. We gave our customers with a positive shopping experience, and we are always available to answer any questions you may have.
In conclusion, choosing the best Kco fan light glass shade with bright lights for your space can be a daunting task. However, at Kcohome, we make it easy by providing a carefully curated selection of fans that combine both style and functionality. Shop our selection today and enjoy the comfort and style that our fans have to offer.
Comment