6 Effective Way to Prepare Your Home Wall Sconces
Apr 13,2023 | KCO HOME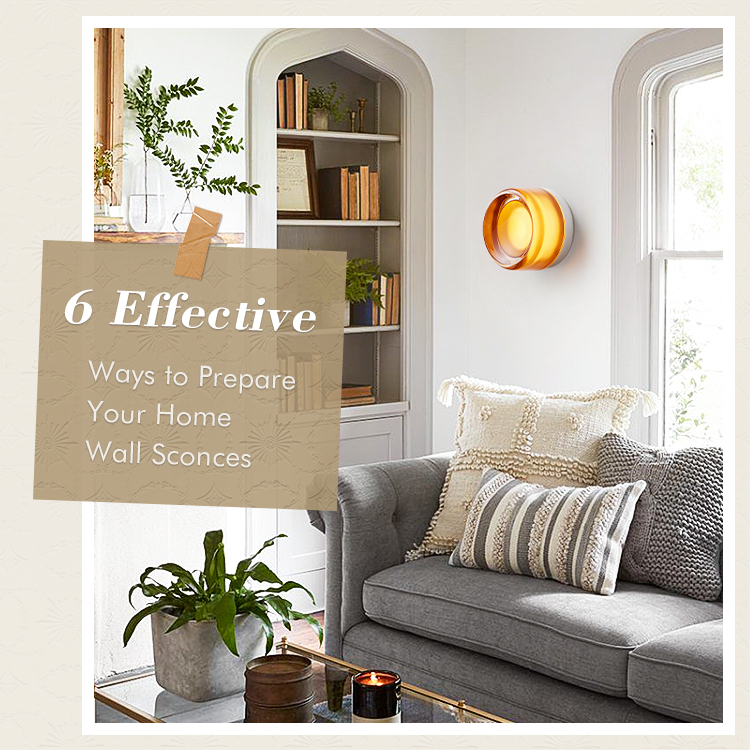 Wall sconces are a great way to add functional and aesthetic lighting to your home. However, preparing your walls for installation can be daunting. Here are six effective ways to prepare your home for wall sconces.
Choose the Right Positioning
The first step is to choose the right positioning for your wall sconces. Consider the purpose of the sconces and the space they will be in. You want to ensure they are placed at the correct height and distance from each other to achieve the desired effect.
Determine Power Source
Next, you will need to determine the power source for your wall sconces. If your sconces require hardwiring, you may need to hire an electrician to ensure the wiring is done safely and correctly.
Measure and Mark
Measure and mark where you want to install your sconces. Use a level to ensure they are straight and evenly spaced. This step is critical to ensure that your sconces are installed correctly and look professional.
Gather Tools and Materials
Before beginning the installation process, gather all necessary tools and materials. This might include a drill, screws, anchors, wire strippers, and wire nuts.
Install Brackets and Wiring
Install the brackets onto the wall using the markings you made. If you are hardwiring the sconces, ensure that the wiring is done correctly and safely. Follow manufacturer instructions carefully and don't hesitate to seek professional help if necessary.
Attach Sconces and Enjoy
Once the brackets and wiring are installed, it's time to attach the sconces. Follow the manufacturer's instructions and use care when handling delicate or fragile fixtures. Once everything is securely attached, turn on the power and enjoy your new wall sconces!
Preparing your home for wall sconces can seem overwhelming, but by following these six effective steps, you'll be able to safely and expertly install your new lighting fixtures.
Comment