Your Essential Wall Lamp Buyer's Guide
Dec 16,2022 | KCO HOME
#Why Do We Need Wall Lights?
A wall sconce is a light mounted to a wall, as the name implies. Wall lighting can provide necessary illumination for our home, or serve as décor all on their own.

Wall sconces are available in a wide variety of aesthetically pleasing designs, styles, themes, and colors.
Wall sconces provide the requisite amount of light without needing to light up the entire room, which means less energy consumed overall.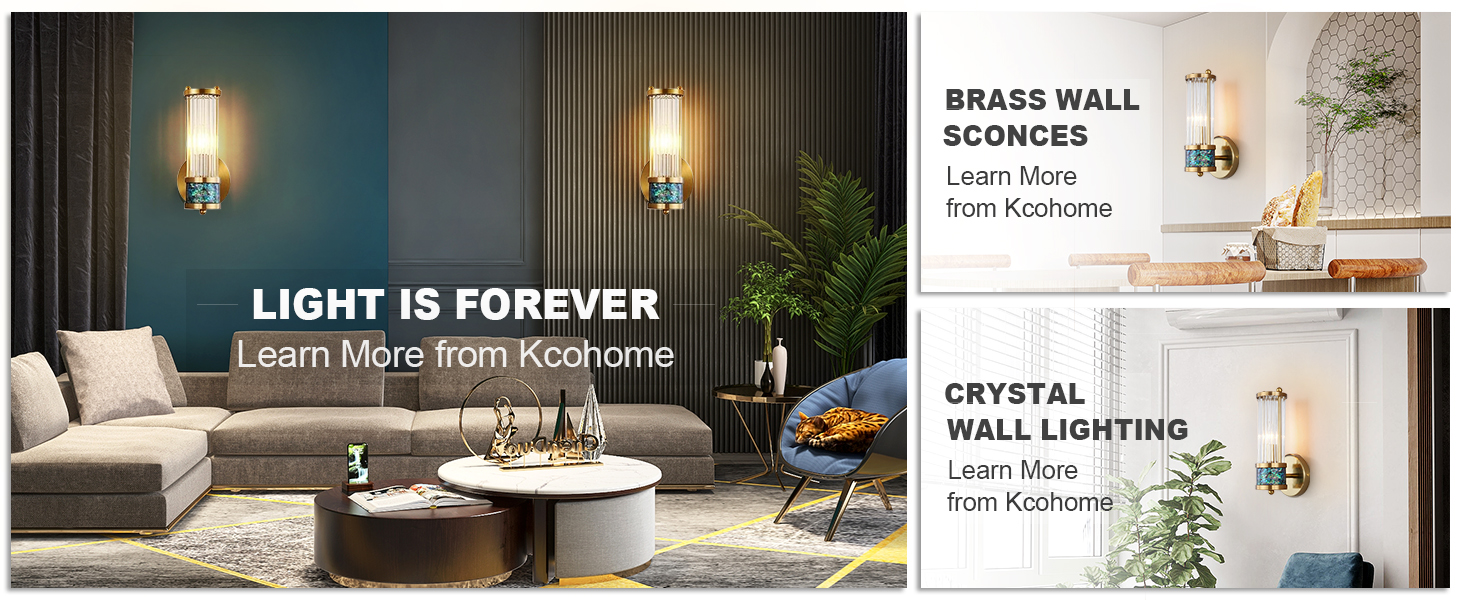 #Where Should I Use Wall Lighting?
Wall sconces offer a great secondary source of light in large rooms. Modern wall sconces are the perfect blend of form and function. When placed in just the right spot, they can add a sense of elegance and sophistication to a room.
KCO HOME wall sconces are a popular choice for bathrooms and hallways but can also be used as a nice accent in living spaces, bedrooms, kitchen,Bathroom,a Stairway.
#Types of Wall Sconces from KCO HOME

Up-Lighting Sconces
Down-Lighting
Cylindrical Shades
Rotate
Crystal Shades
Plug-in Sconce

Comment