Contemporary Luxury Pendant Light should be first choice of your interior room. Made from high-purity matte black iron with 20-light cylindrical acrylic shadows. Elegant in size and crafted in an rustic style, its circle design is both beautiful and balanced making it a frequently purchased Pendant light fixture. Perfect for your Parlor, Master Bedroom, Hotel Hall.
Basic Parameters

Fixture Width: 39.4"(100cm)
Overall Height: 28.3"(72cm)
Pole Quantity: 2 ploes - 7.9"+11.8" (20+30cm)
Bulb Type:G4 x 20
Light Type: LED
Color: Black
Number of Lights: 20
Style: Modern
Material: Metal
Shade Color: White
Shade Material: Acrylic
Light Type: LED
Package List
More Details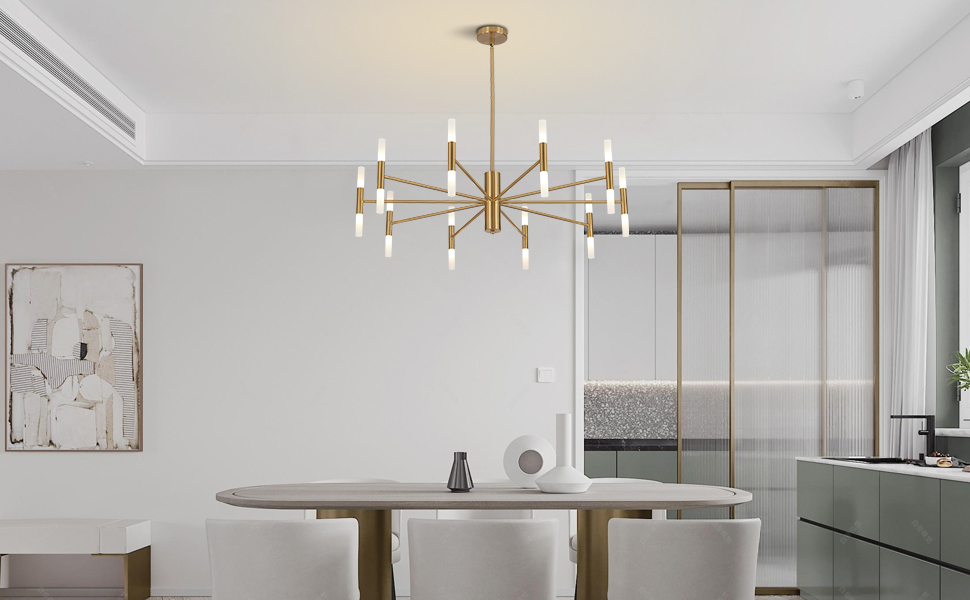 This large brass sputnik chandeliers compose of a central cylinder and 10 long rods, which is stunning and dress up
you room. The timeless design chandelier is everyone love.
Sloped Ceiling Available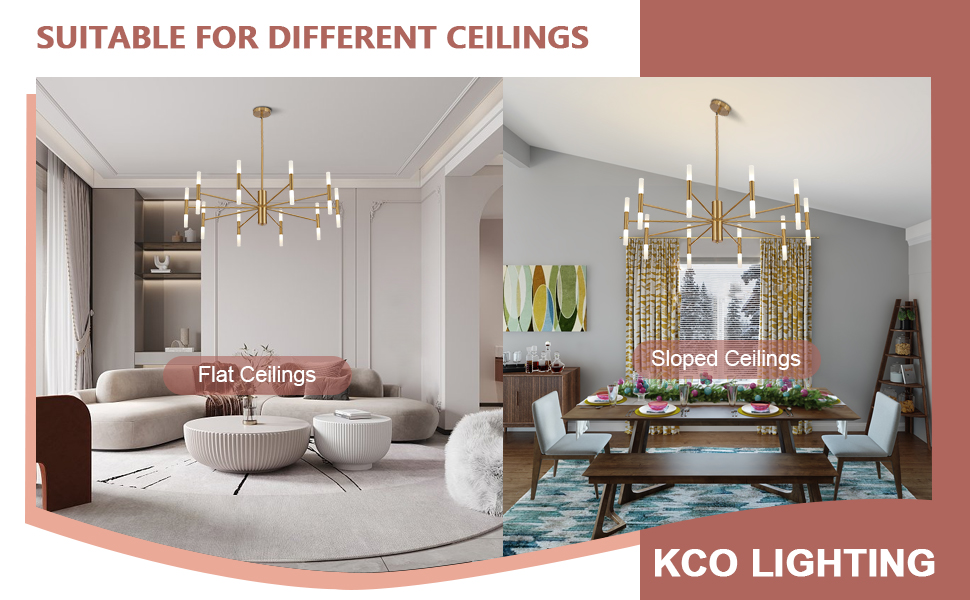 20-lights modern gold chandelier comes with a sloped ceiling adapter, the base can be adjusted according to the tilt of
the ceiling, make it work on sloped ceilings, vaulted ceilings or parallel ceilings.
Adjustable Height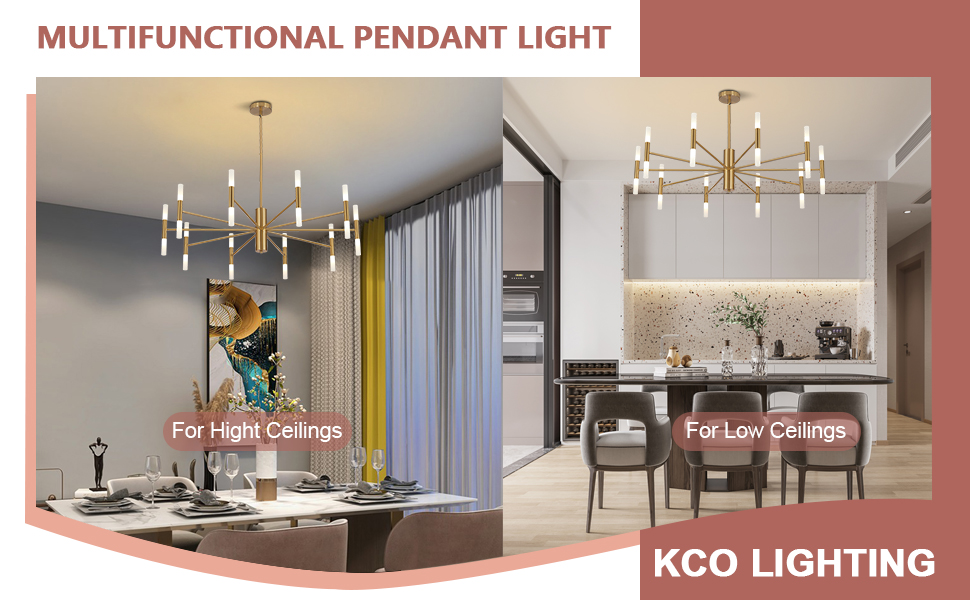 The modern ceiling light fixture is height adjustable stem mounted, it comes with 3 rods (7.9"+11.8"+11.8"). You can
adjust the hanging height as per your request, perfect for low ceilings and high ceilings.
Applicable Space