2023 Minimalist Style Pendant Lighting Recommendations
Jun 15,2023 | KCO HOME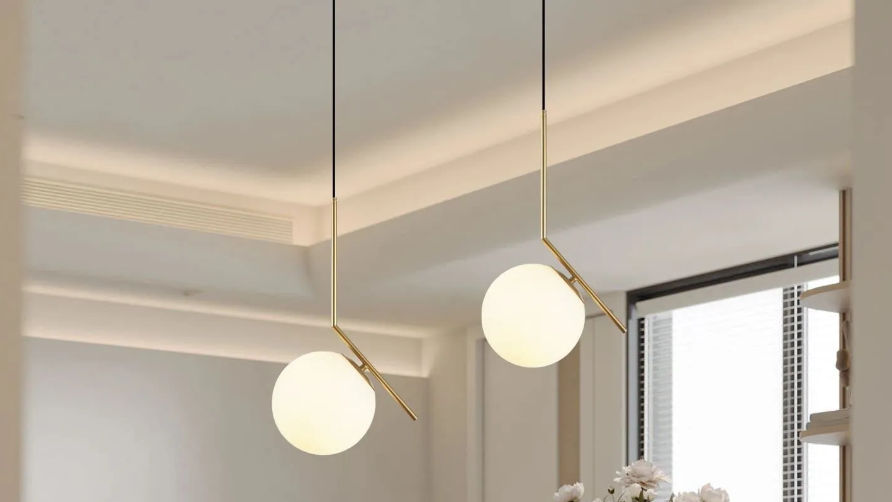 Minimalist style is a design that brings geometric elements to the extreme, and it exists not only in the design of indoor housing architecture, but also in the design of lighting, and the characteristics of simplicity are more prominent. The simple lines plus reasonable lampshade placement design, amplify the overall role of the lamp. Today KCO Lighting will recommend a few very good KCO minimalist-style pendant lights for you.
Brushed Brass Round Pendant Light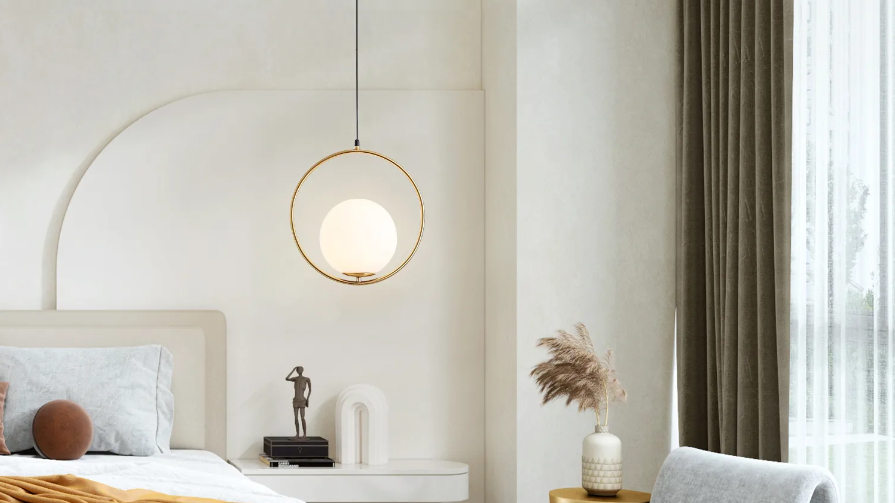 The design of the brushed brass round pendant light comes from the circle, the simple circle and the bottom inner circle are welded with the right size lamp holder and high translucent cream shade, the brushed brass is made into a lamp holder, and the top is configured with flexible adjustable hanging rope, which can be adjusted according to the ceiling of different heights, very convenient.
Black and Opal Glass Modern Pendant Light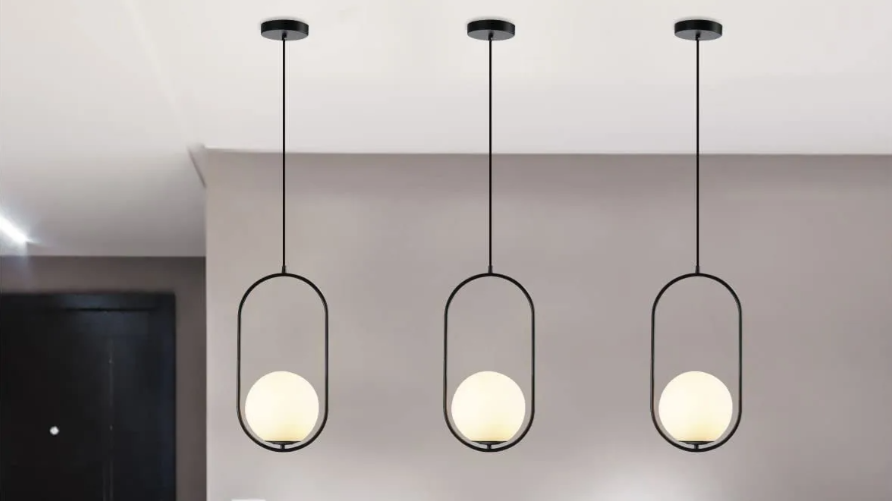 The shape of this lamp is from the oval design, using metal to create the oval bracket and ceiling plate, with an adjustable hanging rope in the middle, you can go to adjust the height of the hanging light as you wish. The installation is extremely easy, just rotate the glass globe shade to fix it to a circular frame and connect the canopy. Works with industrial, modern, and transitional designs, ideal for kitchen island, bedroom, living room, dining room, porch, hallway, and bedside.
L-shaped Bracket with White Frosted Glass Globe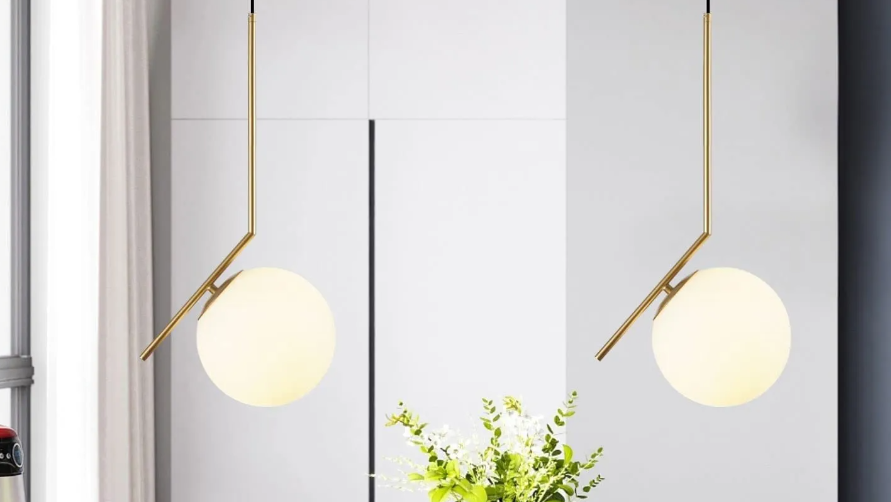 A deformed L-shaped bracket design, the top gold ceiling plate, and the lower part was a reverse bent L-shaped bracket, inlaid with large size frosted lampshade, hollow bracket with an adjustable black lanyard, brushed brass bracket and black lanyard with a very atmospheric look.
Comment