How Do I Choose A Kitchen Island Pendant
Nov 24,2022 | KCO HOME
The most important aspect of pendant lighting is the size and number. Simply put, a large kitchen island needs either more pendant lights or bigger ones while a smaller one needs fewer lights or smaller ones. Here we recommed -
Farmhouse White Barn Pendant Light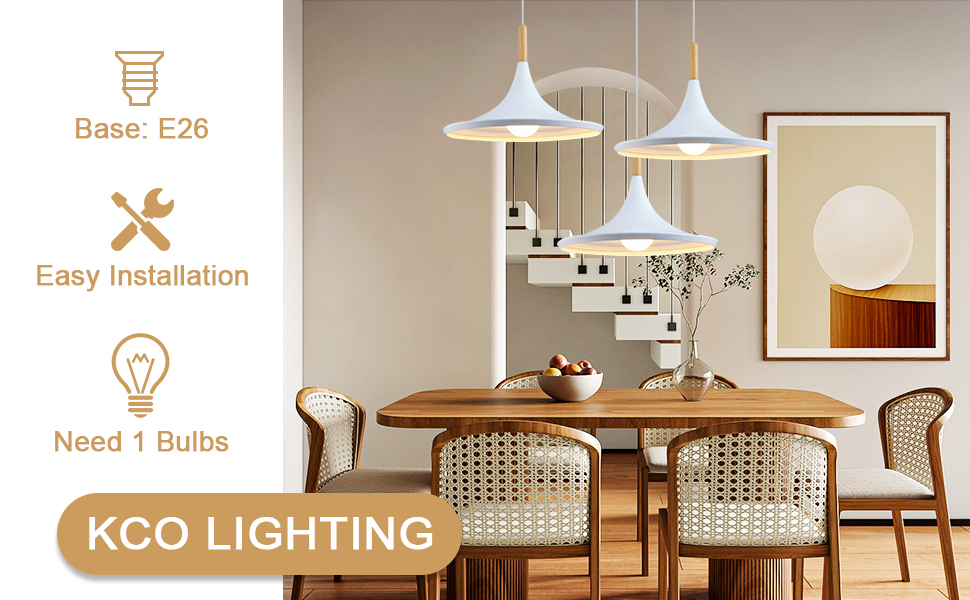 Vintage farmhouse Design
The adjustable ceiling pendant light is the combination of retro and classic, makes your space individual. Perfect for bringing a turn-of-the-century industrial look to any area. The texture of metal lamp body exudes a strong sense of the times.
Stable and Safe
The lampshade is made of painted metal shell, high-quality durable materials make it have a longer service life, metal shade is strong, corrosion resistance, durable and safe. Metal thickness survived a drop off of the ladder, great look for a barn, looks adorable with the other black accents in the room.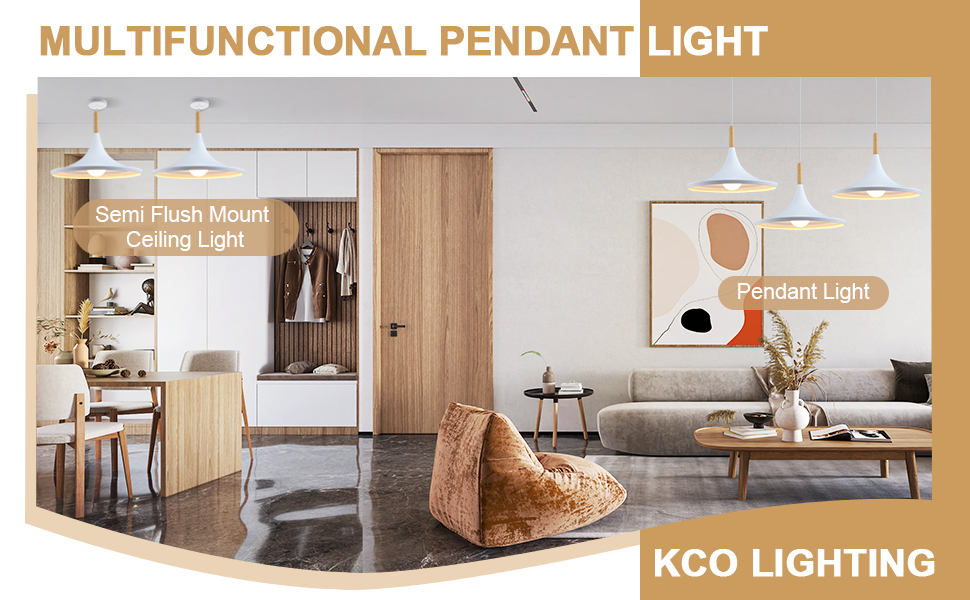 Adjustable & Sloped Ceiling Available
Farmhouse pendant light compatible with sloped ceilings or parallel ceilings, easy to install on a vaulted ceiling. It also come with 59" long hanging cord, allowing adjust the fixture length to your needs and desired look. The vintage hanging light makes you achieve the perfect lighting.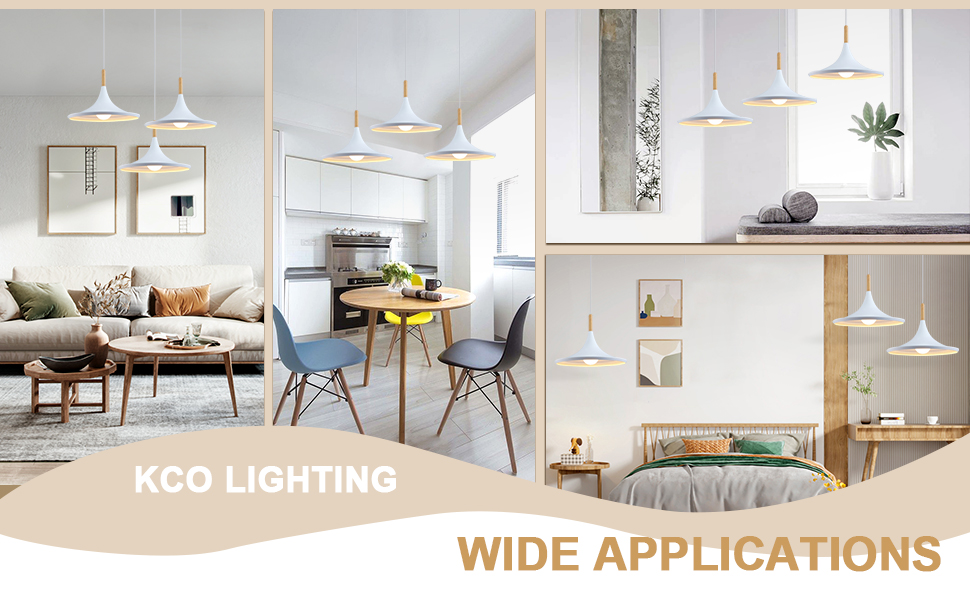 Multifunctional Pendant Light
White barn pendant light fixtures matching your any farmhouse theme perfectly, such as dinning room, kitchen island, kitchen sink, farmhouse, barn, galleries, cafe, basement, bars, restaurant, library, bedroom and reading room to show vintage industrial style.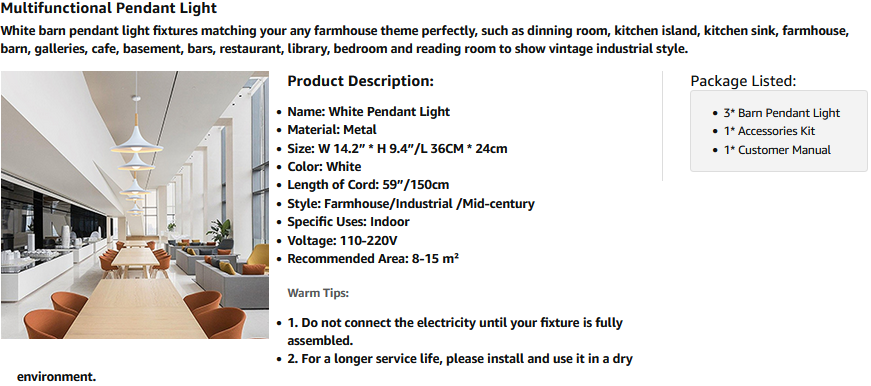 Comment