3 Pendant Lights That Will Dress Up Your Home Interior
Nov 02,2022 | KCO HOME
A chandelier or pendant light can be used to dress up an otherwise plain and boring room, regardless of what the room's purpose is.
Whether it's in your kitchen, your bedroom, or even your bathroom, a chandelier or pendant light can make any room far more
stylish and appealing than it would be without one. Here are three of our favorite chandeliers and pendant lights, along with some
ideas on how to use them in different rooms of your home.
1)Modern MinimalistBlack Pendant lamp
The modern globe pendant light featuring a 13.8" circular frame with frosted globe glass lampshade, minimalist and classic, shows a timeless style and contemporary charm to your room. Every room in your home is bound to have at least one spot that could do with a bright and beautiful pendant lamp. You might be wondering which type of pendant light fixture is best for a modern setting; fortunately, there are several excellent options available! Modern minimalistblack pendant lights have become increasingly popular among homeowners over recent years because they offer an industrial design solution which suits almost any environment. KCO sugguest you can install one at your bedroom.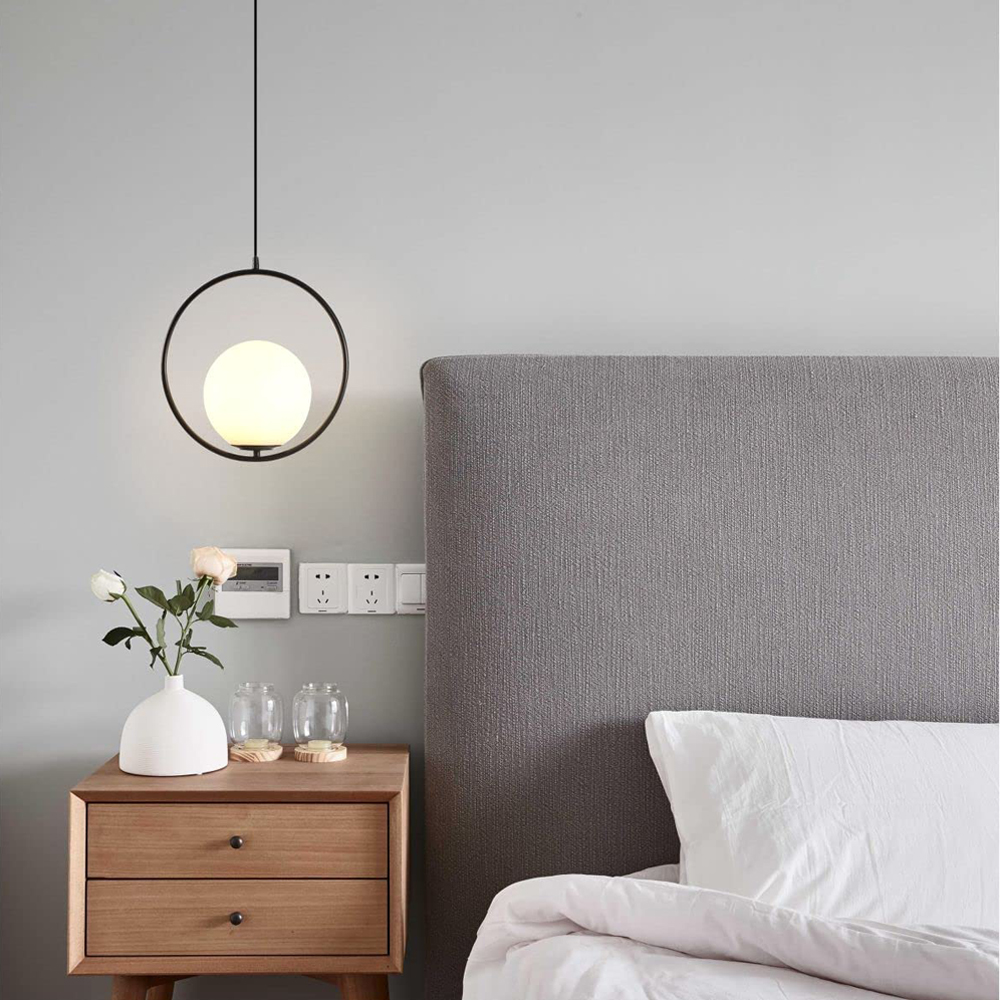 2)Gradient Glass Globe Pendant Light
The glass shades are made of high-quality materials, so that the shades have a natural beauty, soft light transmission, charming yellow light when lighting, and create a warm home atmosphere . Gradient gold pendant lamp is ideal for your living room, bedroom, restaurant, kitchen, or any other internal space. Gold gradient spherical glass is more attractive than ordinary glass. The best choice for our ceiling pendant interior decoration.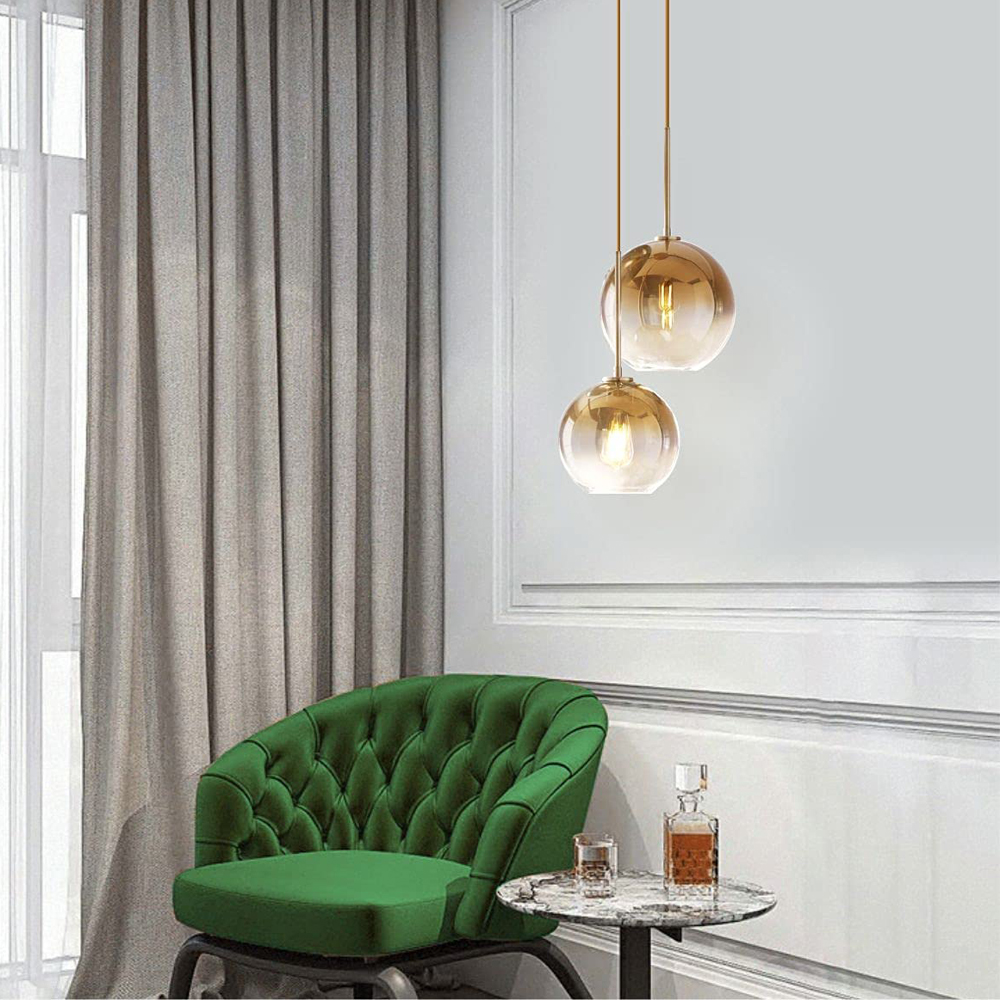 3)Iron Pendant Hanging Lamp
Modern Iron pendant light is made of thickened metal iron. The lamplight emitted through the lamp shade is warm and not
dazzling. The chandelier enhances Industrial style. Providing bright, beautiful lighting to your indoor life, definitely for romantic
evening or cozy night reading in bed. You will find that a vintage light fixture can also be combined with a modern light fixture to
create a unique room design. you don't have to be an electrician or hire an electrician as it's easy installation that can do themselves!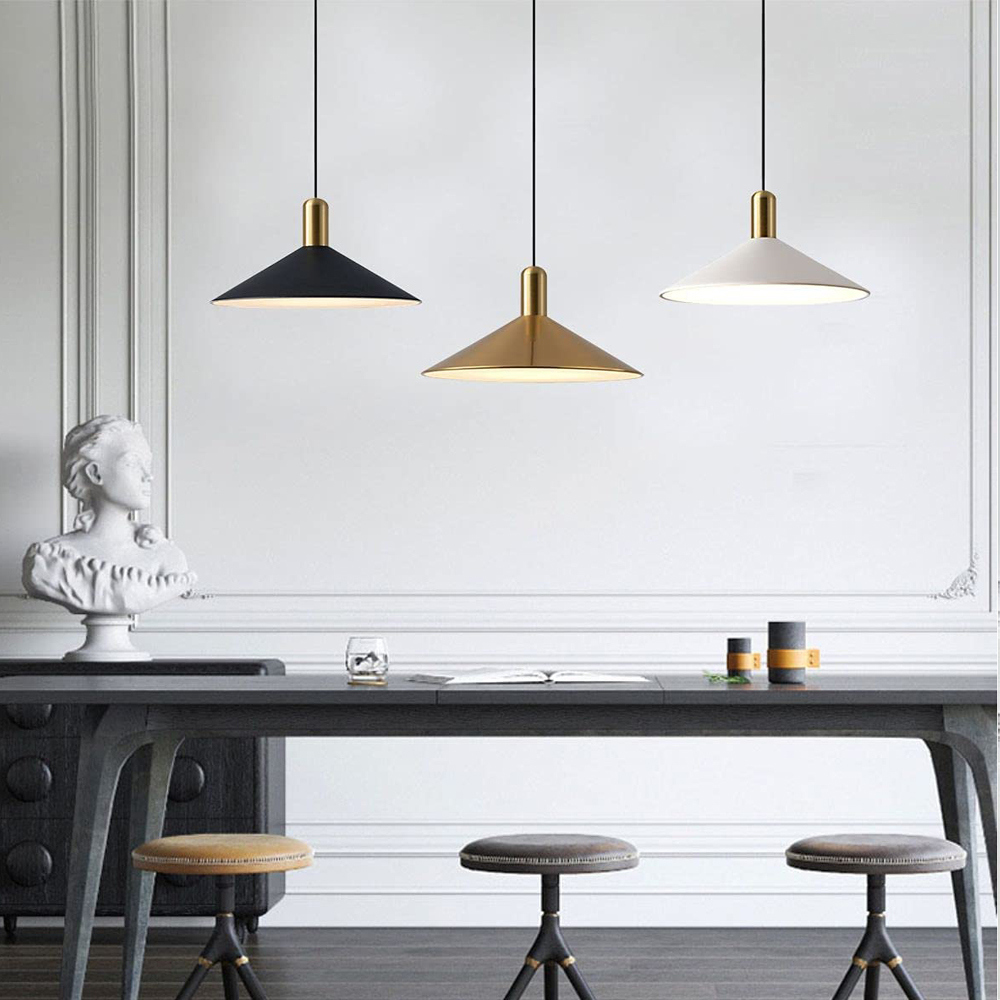 Comment