2023 KcoHome New Lighting Trends: 6 Style Popular Lighting Illuminate Your Home
Jan 29,2023 | KCO HOME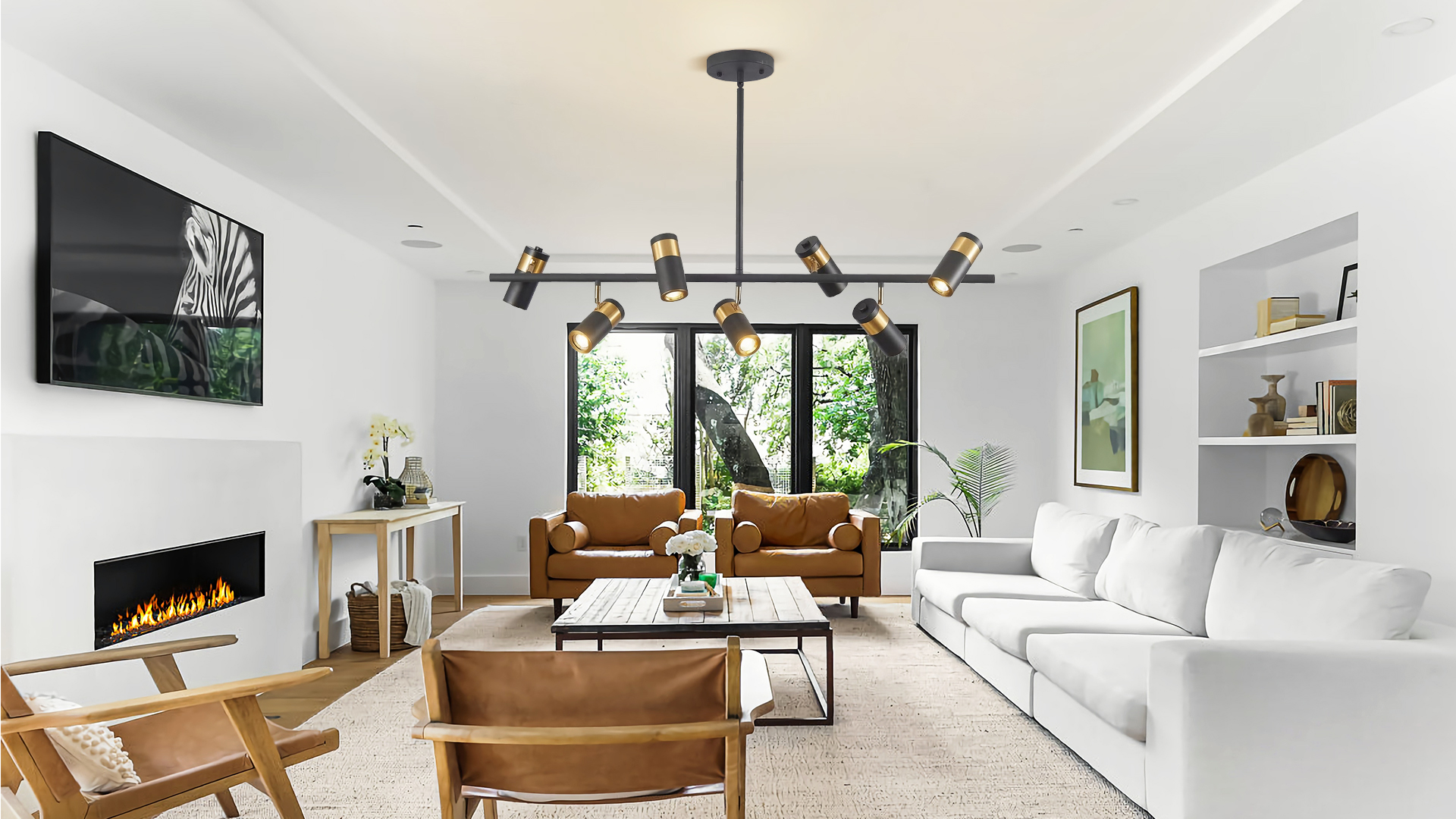 Lighting plays a important role in our life. Light fitting is a key element in our daily lives and now that we're spending more time at home and inside, the light in our homes is taking on higher significance.Read on for 2023 top ideas on illuminating your home!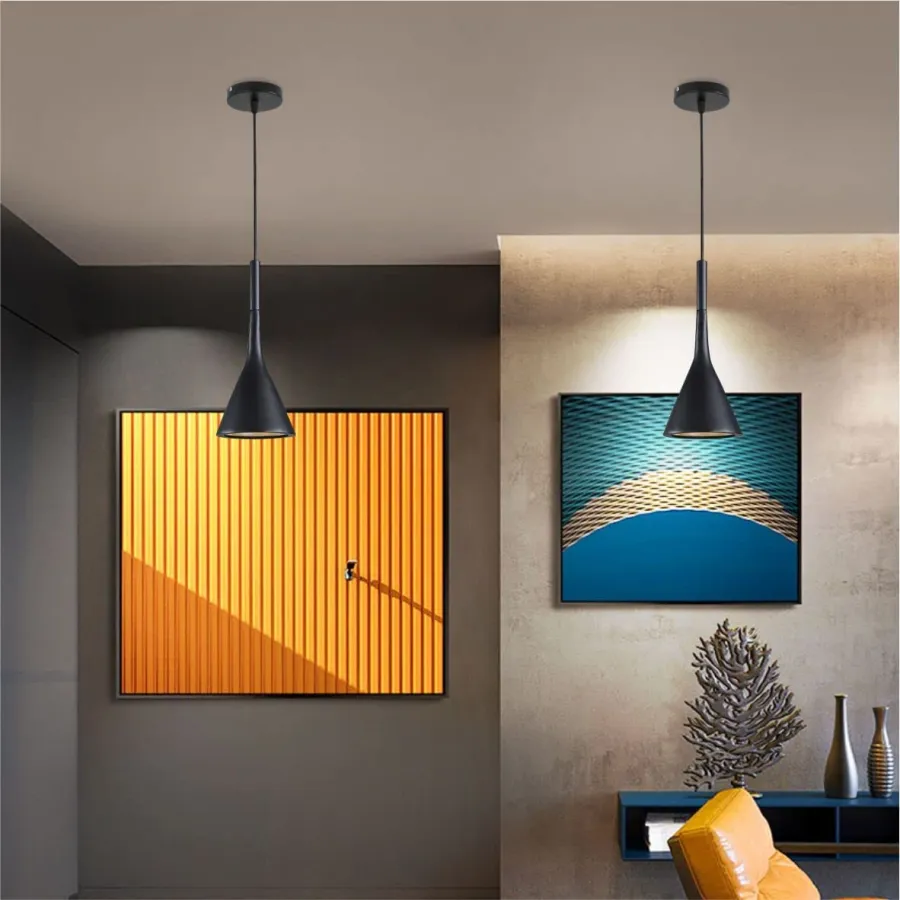 Post-modern & Nordic minimalist style black pendant light design with retro and industrial elements, elegant black shadows, simple and unique style is easy to match a variety of home decoration style, such as living room, dinning room, bedroom, kitchen,basement.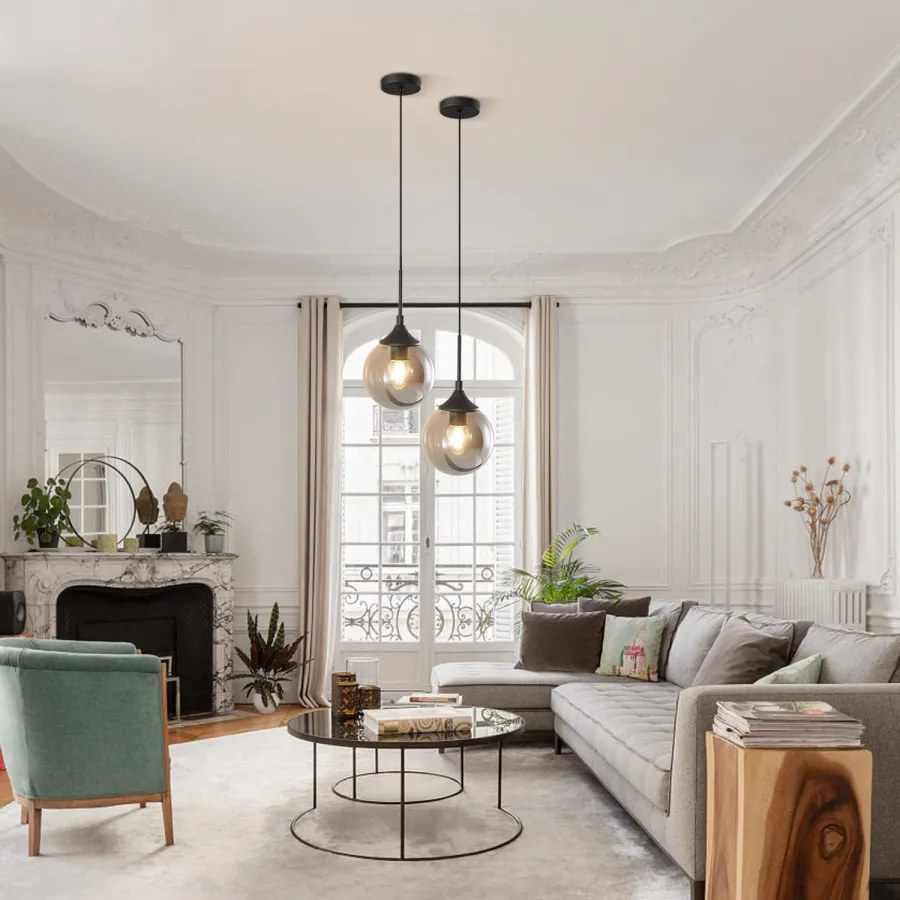 This black 1-light pendant light compose of amber glass globe shade and matte black lamp body, the durable metal with black finish adds an elegant and charm touch to any space.Perfect for kitchen island, kitchen sink, bedroom, living room, dining room, foyer, bar.
#3 Matt Black Acrylic LED Pendant Light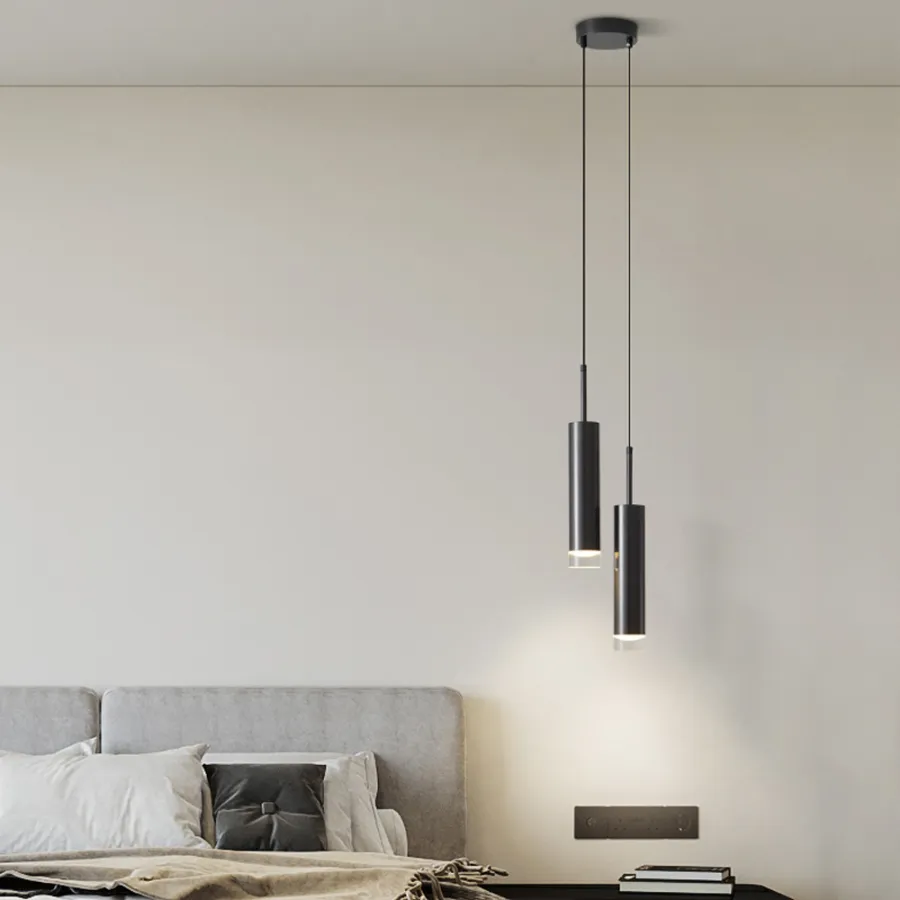 This pendant lamp is a true work of art. With an exquisite cylindrical black shade and a rich quality touch matte black finish, it will be the center of attention for any room. Whether you use it at home, business, or office, this lamp can fully reflect the simplicity, luxury, quality and modern style that it has to offer. The light not too white or too warm, soft light colour avoids long-term family use of eye fatigue.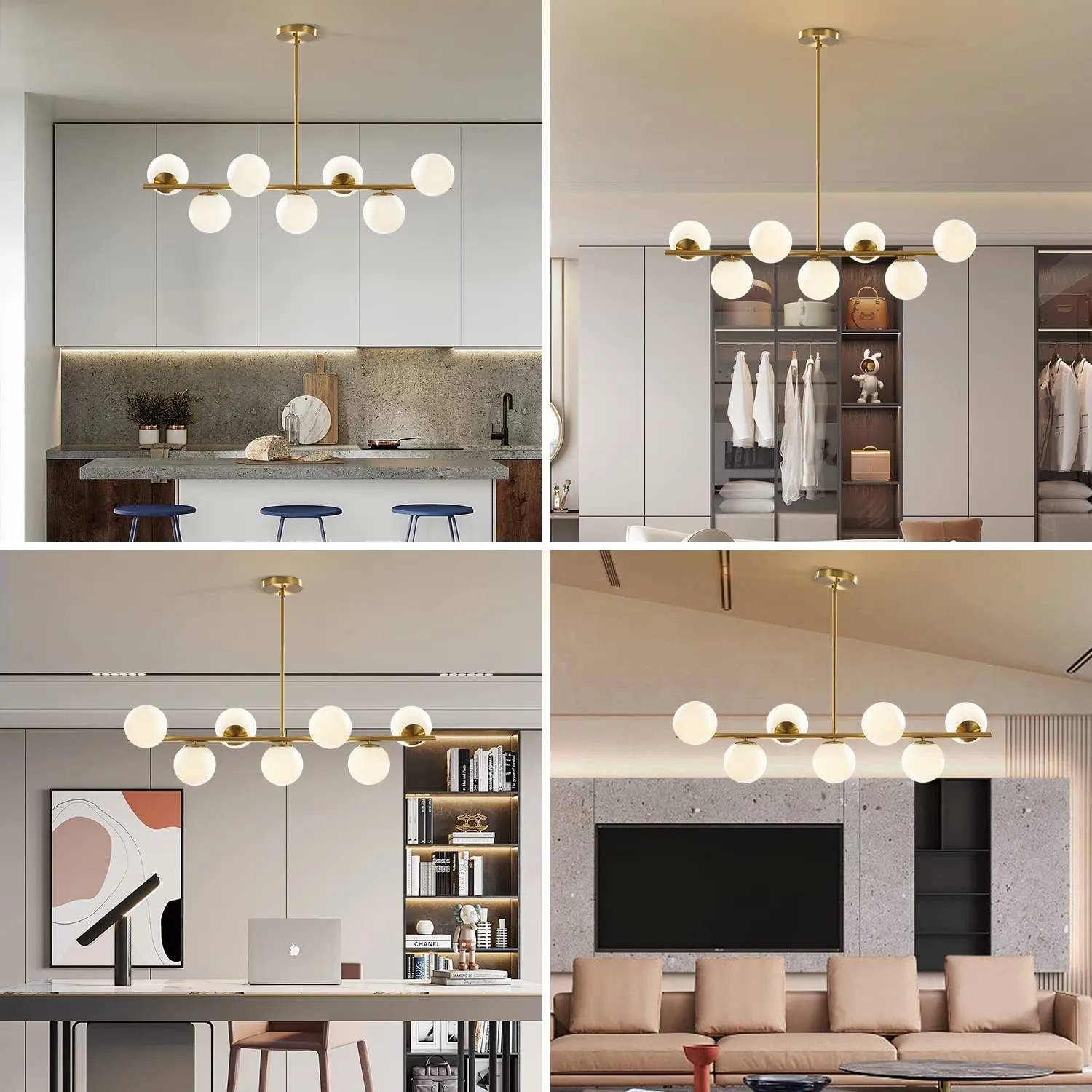 This modern chandelier uses a white spherical glass lampshade to complement the golden lamp body. It is classic and elegant, with soft light. It is the choice of home lighting.This chandelier is very suitable for holding events and can be displayed in the hall, entrance, kitchen, bedroom, dining room.
#5 Modern LED Circle Pendant Light for Kitchen Dining Room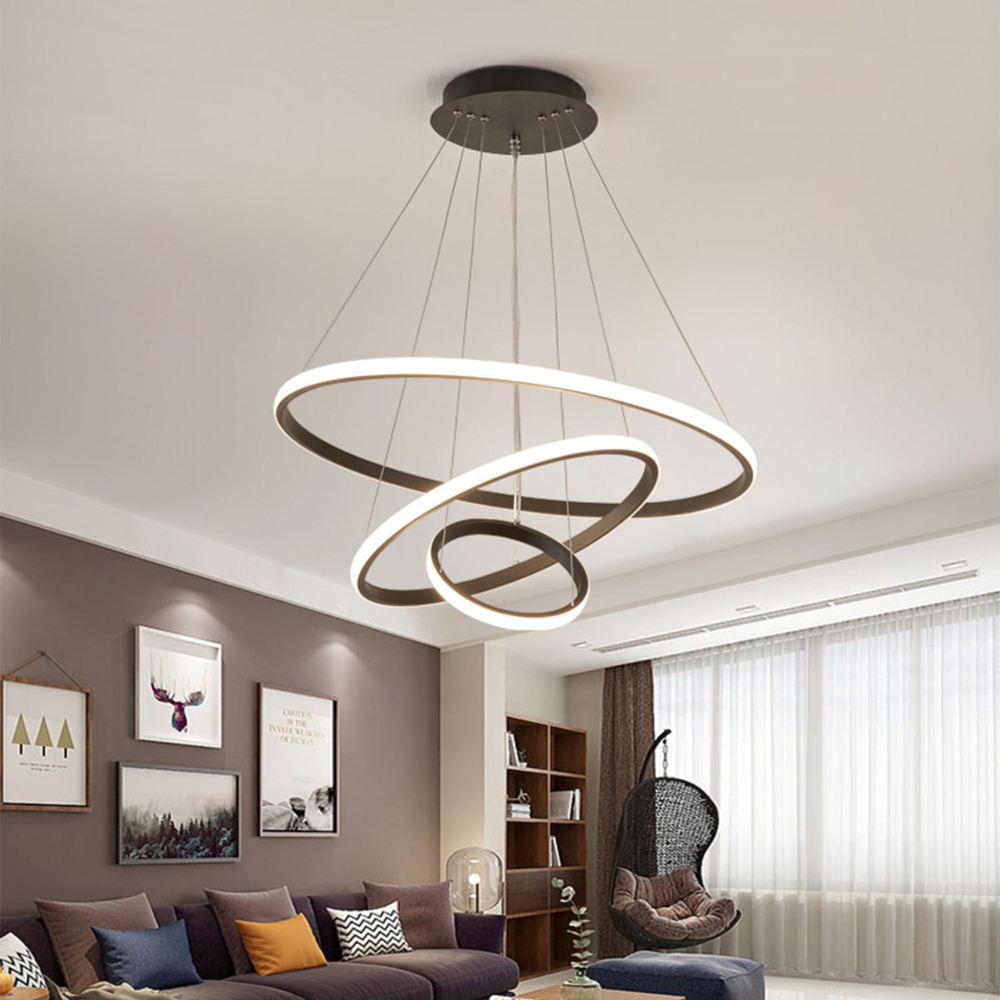 Simple and elegant LED ring chandelier, perfect for interior decoration.Designed in a modern shape with 3 loops and adjustable strings, easy to install.

#6 9-Light Sputnik Chandelier Sand Nickel Ceiling Light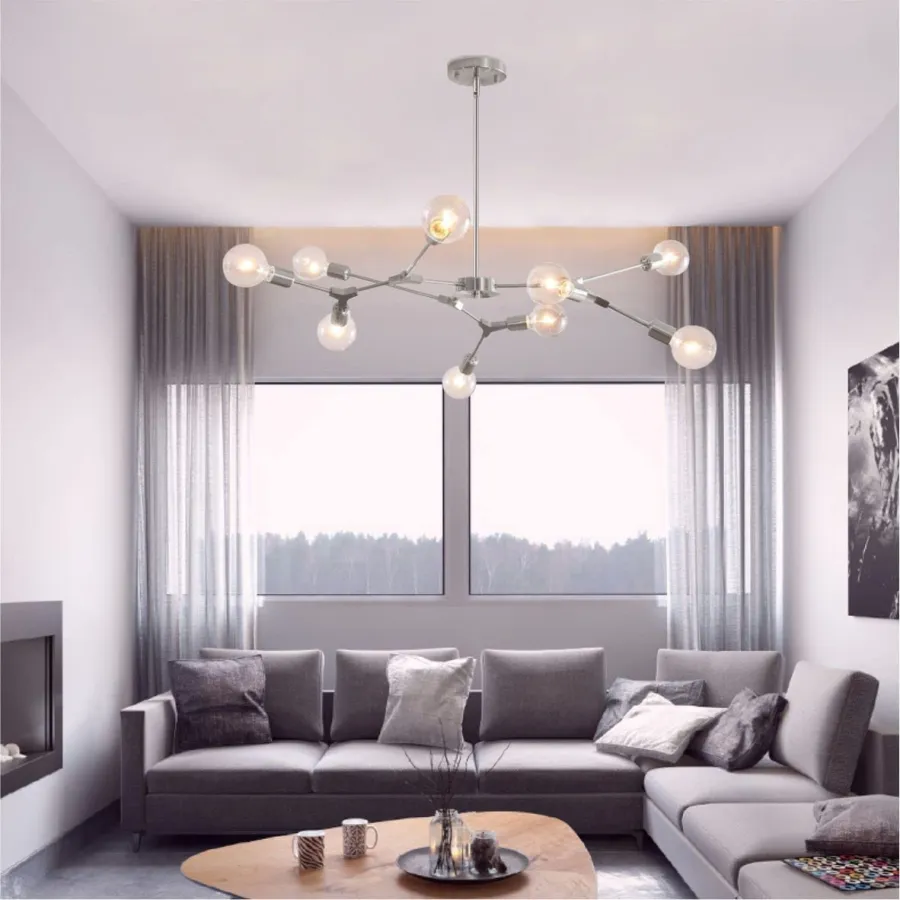 Unique style:The design of the chandelier made of sand nickel,the sputnik chandeliers is perfect blend of modern and industrial design, harmonious in every style decor.This modern chandelier perfect for dining room, bar, coffee shop, restaurant, kitchen, living room, bedroom.
Comment